Outside Play
Kids discover outside. They hear the birds chirping, feel the breeze on their cheeks, and interact with their surroundings. We encourage outside play and host a variety of outdoor activities each day.

Inside Play
Children learn through play. We are dedicated to fostering their development with stimulating indoor activities that can help a child grow mind, body & spirit.

Chapel
Our foundation rests in our faith and Christ's love for us. At our weekly Chapel Time, children learn a message of Christ's love for them through Bible stories and sing-alongs.
A Typical Day in Preschool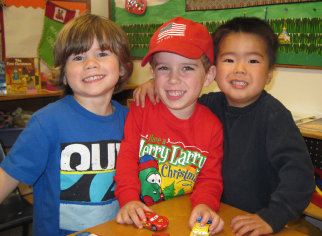 On a typical day in Preschool, our students are busy exploring, learning, playing, and stimulating their minds emotionally, socially, & intellectually.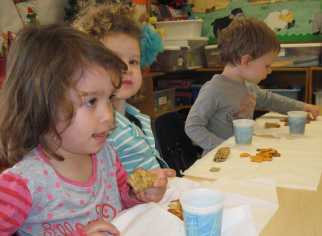 Our students are served a variety of healthy fruits & vegetables, crackers, cookies, and even special treats for birthdays and celebrations!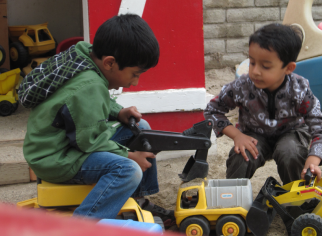 Children learn by exploring their world. We encourage outdoor activities and free play throughout the day. Inside activities include story time, sharing, group activities, free play, developmentally appropriate academic learning activities, arts & crafts, and more!